Announce your latest news here!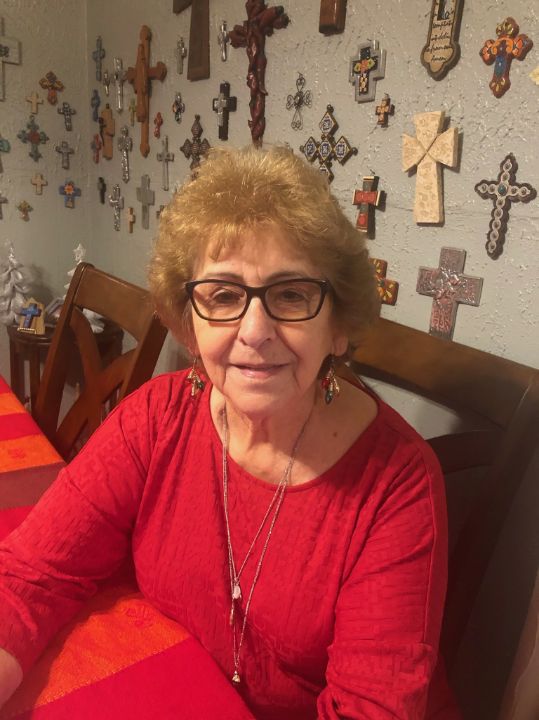 I am a retired school teacher who has always loved using crafts in my classroom. After I retired, I used jewelry making to help pass the time. I am Catholic and a breast cancer survivor so I began making my rosary bracelets for myself and as gifts for my friends. They asked me to sell them and my business began. I love to make these and am always looking for new bead designs so that I can have a good selection for my customers. I love to go to craft shows to meet my customers in person and now have this store since COVID-19 is keeping me indoors!
I make beautiful handcrafted 5 decade rosary wrap bracelets made out of 8mm glass beads and stainless steel memory wire. Since it fits snuggly on your wrist, it will leave your hands free as you are getting ready and you will never forget it at home.
Many of these are one of a kind bracelets as I use beads from many different places around the world.
The bracelet will come in a natural brown paper box which is perfect if you are giving it to someone as a gift or for storage. We are happy to send it to the recipient for you.
Since it is made of memory wire, it will not lose its shape.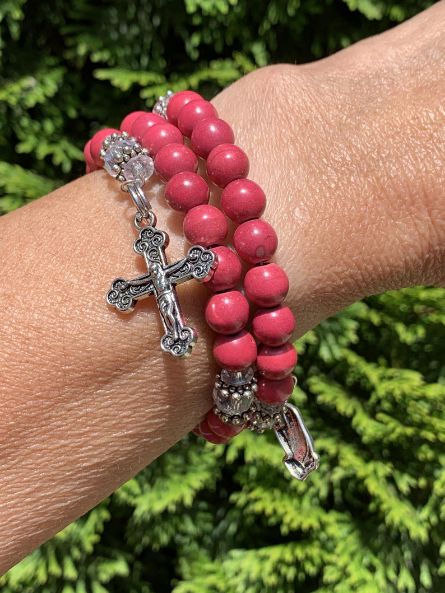 Rosary Bracelets
My rosary bracelets come with a silver plated cross and praying hands charms at each end.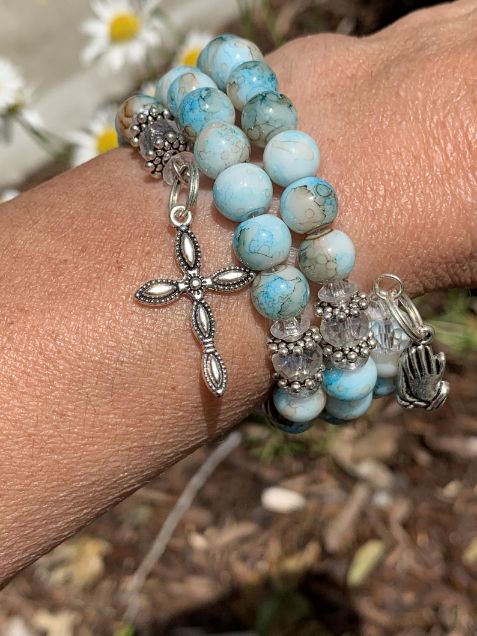 Prayer Wraps
My prayer bracelets can be used by all and come with a silver plated cross and praying hands charms at each end.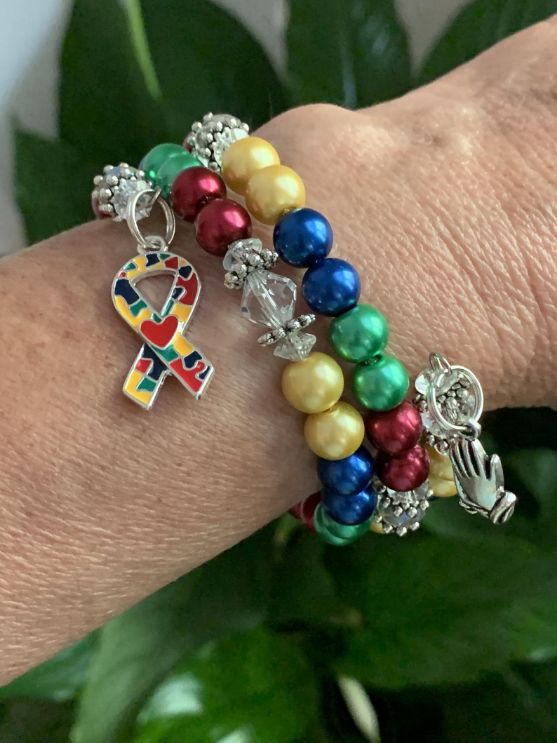 Special Bracelets
I have special bracelets available for autism awareness and breast cancer awareness. These bracelets usually have a ribbon charm and a praying hands charm on each end.
Beva IS NOT available for commissions at this time. Join her mailing list to find out when she's free again.
You also might be able to find what you need on BevasBracelet's Etsy page.